By Seo Results Pro on June, 2023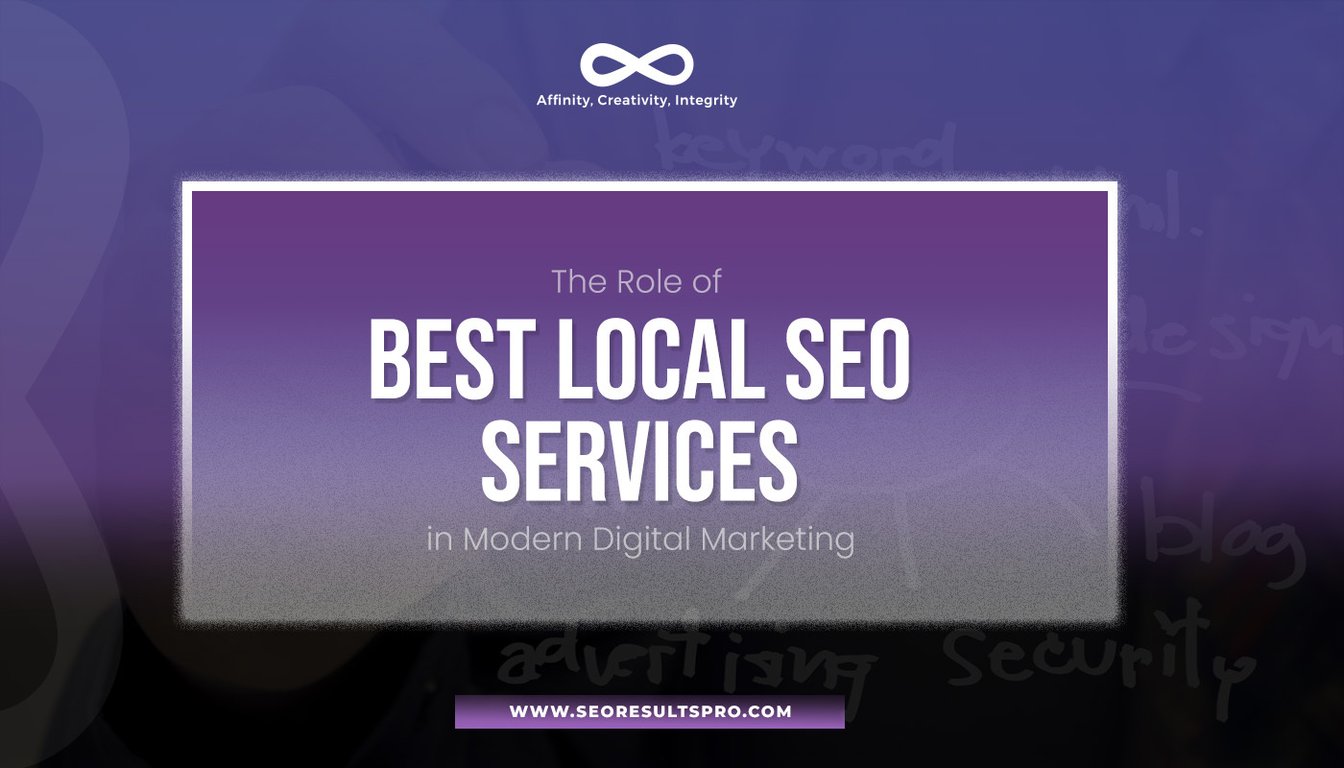 Whether big or small, businesses are in a perpetual race to stay relevant and visible, the evolution of digital marketing, from simple banner ads to sophisticated algorithms, has immensely transformed how businesses approach and engage their audience. An often overlooked but critical component of this vast landscape is local businesses—those brick-and-mortar establishments that are the backbone of local economies. As more consumers turn to online methods to find and engage with these businesses, the significance of best local SEO services has never been more pronounced.
What is Local SEO?
Local SEO, or Local Search Engine Optimization, is optimizing a business's digital presence to attract more business from relevant local searches on search engines. Think of it as the digital equivalent of someone in town telling a visitor, "Oh, you must check out that café around the corner!"
Unlike traditional SEO, which emphasizes global or national search visibility, Local SEO is optimizing a business's presence for its immediate locality. For instance, when someone searches for "best Italian restaurant near me," Local SEO ensures that the top-quality Italian eateries in the vicinity appear. It's all about ensuring that businesses get found by potential customers in their immediate geographical area.
In an era where personalization is key, local businesses have a unique advantage. They have the ability to offer tailored experiences and foster stronger personal relationships with their customers. However, they need to be found before any of that can happen. This is where the best local SEO services come into play.
Connecting Local Businesses with Their Community: Before the Internet, local businesses relied on word-of-mouth, local newspaper ads, or community boards. Digital marketing, with the aid of Local SEO, amplifies this connection, making it easier for community members to discover services or shops they might need.
Rising Reliance on Local Searches by Users: Modern consumers prefer convenience. When looking for a restaurant, a hardware store, a gym, or any service, the first instinct is often to add "near me" or the specific location to their search. According to Google, there's been a significant increase in "near me" searches in the past few years.Best local SEO services ensure that businesses are not only listed but are also highlighted positively in these searches.
Standing Out in Crowded Online Marketplaces: With so many businesses vying for attention, it's easy to get lost in the noise. Local SEO ensures that a business is optimized for its specific region, reducing competition and ensuring it stands out for its local audience.
Local businesses might question the need to invest in specialized SEO services. After all, many might reason that being a local entity, the community already knows them. But in an age where even local preferences are largely driven by online reviews, search engine rankings, and digital word-of-mouth, it's vital to have a robust local digital presence.
Increase in Local Visibility and Online Presence: It's a simple equation—the better a business's Local SEO, the higher it ranks on search engines. This directly translates to increased visibility, more footfalls, and, consequently, better sales. When a business is optimized for local searches, it's positioned right in front of the eyes of the consumer actively looking for related services.
Higher Conversion Rates: Local searches are typically more intent-driven. A user searching for "plumbers near me" is more likely to require, and therefore engage with, the service immediately. Best local SEO services ensure that businesses capitalize on this intent, leading to significantly higher conversion rates.
Building Trust and Credibility: A business that ranks high on local search often enjoys more trust from consumers. High rankings, positive reviews, and accurate information establish a brand as credible and trustworthy in the eyes of local customers.
Encouragement of Online Reviews and Engagement: Local SEO doesn't just end at optimization; it encourages an ongoing dialogue. By ensuring that businesses have accurate listings on review platforms, and by encouraging customers to leave reviews, it fosters an environment of transparency and customer engagement.
Local SEO is not just about stuffing keywords with a city's name or getting listed on Google Maps. It's a complex interplay of various tactics and strategies aimed at boosting a business's local online visibility. Here's a breakdown of the essential components that the best local SEO services offer:
Accurate Business Listings and Citations: This is foundational. Every business must be listed accurately on Google Business Profile, Bing Places, and other local directories. Information such as business hours, address, phone numbers, and more need to be consistent across all platforms. Inaccurate listings can mislead potential customers and hurt the business's reputation.
Local Keyword Research and Optimization: Just as with traditional SEO, keyword research is crucial. The difference lies in the specificity. Local keyword research focuses on terms that local customers might use, often including geographical markers. A bakery in Brooklyn wouldn't just optimize for "best bakery"; they'd aim for "best bakery in Brooklyn" or "Brooklyn's top cupcakes."
High-Quality Backlink Building with a Local Focus: Backlinks continue to be an essential ranking factor. However, for local businesses, it's about quality and locality. Earning backlinks from reputable local organizations, newspapers, bloggers, or business associations can significantly boost local search rankings.
Online Review Management and Response: Today's consumers trust online reviews as much as personal recommendations. Managing these reviews, responding to both positive and negative feedback, and cultivating a positive online reputation become pivotal for local businesses.
Mobile Optimization and Responsive Design: More local searches happen on mobile devices than on desktops. Ensuring that a business's website is mobile-friendly is not just a nice-to-have—it's a must. The user experience should be seamless regardless of the device being used.
Schema Markup for Local Content: Schema markup, a type of microdata, helps search engines understand the context of the content, making it a valuable tool for local businesses. When implemented correctly, it can help highlight specific local services and offerings in search results.
Best Practices to Maximize the Benefits of Local SEO
Given the importance of Local SEO in the digital age, businesses can't afford to get complacent. By adhering to best practices, businesses can stay ahead of the curve and ensure maximum local visibility:
Regularly Update Business Listings for Accuracy: Business details can change—a new phone number, modified business hours, or even a location shift. Regular updates ensure that potential customers always get the right information.
Engage with Local Communities and Events: Hosting or participating in local events and then promoting them online can be a significant local ranking booster. It shows search engines and users that the business is engaged with its community.
Encourage Customers to Leave Positive Reviews: Online reviews play a huge role in local rankings. Businesses should not only provide exceptional service but also encourage satisfied customers to share their experiences online.
Invest in High-Quality, Local Content: Regularly publishing high-quality content, like blog posts about local events or news, can establish a business as a local authority in its domain.
Use Data Analytics to Track and Refine Local SEO Strategies: Utilizing tools like Google Analytics can provide insights into what's working and what isn't, allowing businesses to refine their strategies for better results.
The Essential Partnership for Modern Digital Marketing Success
When pondering the role of local SEO services in contemporary digital marketing, it's essential to hiring a company that understands the intricate dance of the digital world. SEO Results Pro isn't just any SEO company; it embodies the spirit of today's ever-changing digital landscape. Digital marketing isn't just about online visibility; it's about converting that visibility into tangible results.
With a specialized approach that caters to your unique business needs, our dedicated team ensures your brand doesn't just feature prominently in search results. Still, it resonates with the local audience in a meaningful way. As the digital space becomes more competitive, having an expert ally by your side is no longer a luxury but a necessity. Commit to achieving your business goals. Let SEO Results Pro steer you toward unparalleled digital success.