By Seo Results Pro on June, 2023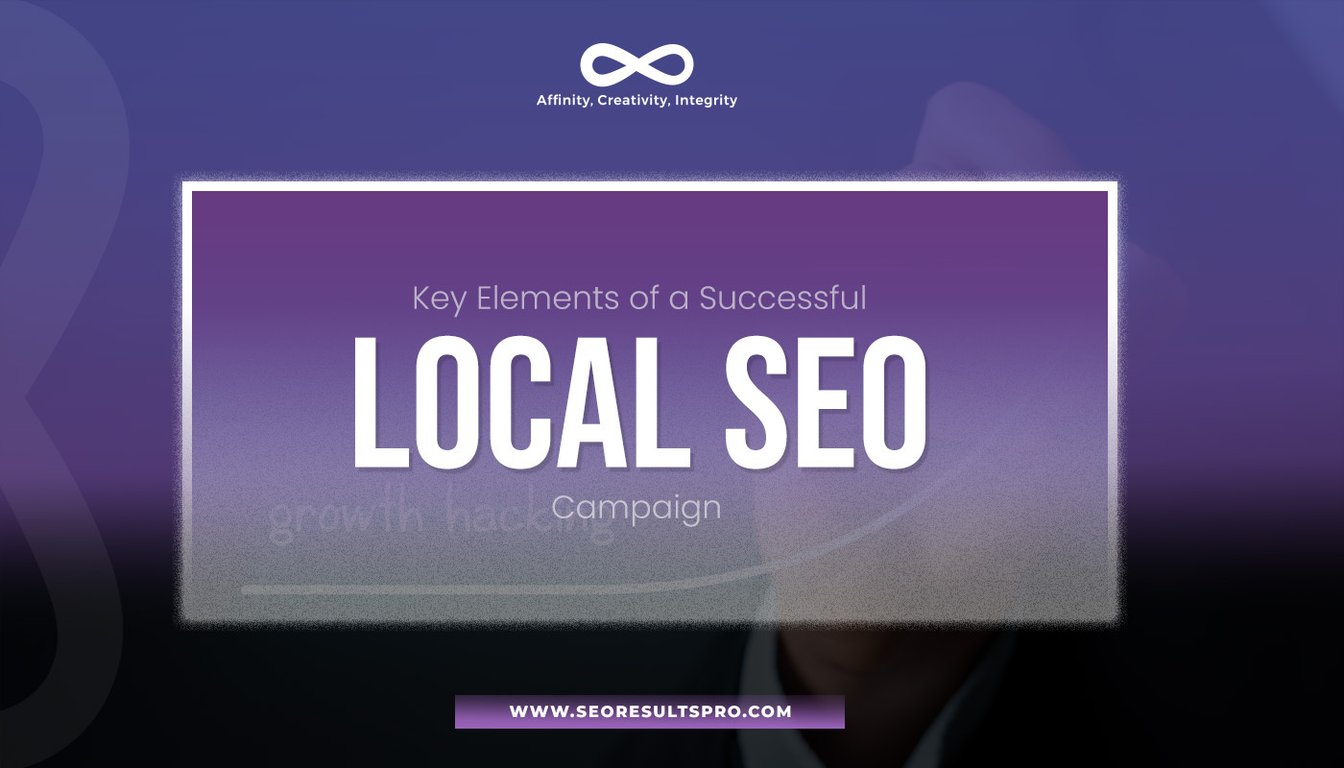 Local SEO, or Local Search Engine Optimization, is an invaluable strategy for businesses targeting customers in specific geographic areas. Whether you run a neighborhood café, a local bookstore, or a dental clinic, focusing on local search can drive foot traffic, increase local online visibility, and boost your bottom line. Understanding how local SEO differs from general SEO and why it's a powerful tool in the modern business arsenal is essential.
Understanding the Basics of Local SEO
Local SEO isn't just about optimizing for search engines; it's about optimizing for people in your vicinity. Here's a breakdown of what it entails:
What it entails: At its core, Local SEO is about making sure that people in a particular location can find you easily when they search for the products or services you offer. This could mean appearing in local pack listings, Google Maps, or even organic rankings with a local intent.
Difference between general SEO and Local SEO: While general SEO focuses on ranking in search results across the country or even worldwide, Local SEO emphasizes appearing in searches specific to a given area. This might mean using phrases like "near me" or specifying a particular town or city in your SEO strategy.
Importance of Google Business Profile in Local SEO
Google Business Profile plays a pivotal role in any Local SEO strategy:
Setting up and optimizing your Google Business Profile: Creating a detailed profile with accurate business hours, images, services, and more helps make your business appear trustworthy and authoritative. Ensure that you've claimed your business and every piece of information is up-to-date.
Encouraging customer reviews and actively managing them: Customer reviews provide feedback and build trust among potential customers. Encourage satisfied customers to leave positive reviews, and always address negative feedback with professionalism and understanding.
Keyword Research Tailored for Local SEO
Your keyword strategy should be in tune with local searches:
The significance of geo-specific keywords: Incorporating city names, landmarks, or other local terms can make your content more relevant to local searchers. For example, "Italian restaurant in Brooklyn" is more targeted than just "Italian restaurant."
Tools and techniques for effective local keyword research: Utilize tools like Google's Keyword Planner, Moz's Keyword Explorer, or SEMrush to find local keywords that resonate with your target audience. Keep an eye on competitors and local trends to refine your approach.
On-Page Local SEO Strategies
On-page optimization is vital for any SEO campaign, and for Local SEO, it holds specific nuances:
Localized content creation: Crafting content that resonates with the local audience, such as blog posts about local events or community news, can enhance your local relevance.
Meta tags, URLs, and header tags optimization for local terms: Ensure that your meta descriptions, title tags, URLs, and headers include local-specific keywords to boost local search rankings.
Embedding a Google map on your contact page: This not only aids user experience but also reinforces your location to search engines, making you more likely to appear in local searches.
Citations and Directory Listings
Consistency across various platforms is crucial:
Significance of consistent NAP (Name, Address, Phone Number): Ensure that your business details are consistent across all directories and platforms. Any discrepancies can lead to confusion for both users and search engines.
Best directories to list your business: Beyond Google Business Profile, consider listing your business on platforms like Yelp, Bing Places, TripAdvisor, and niche directories relevant to your industry. This amplifies your online presence and strengthens your local search visibility.
Building Local Backlinks
Backlinks continue to be a vital ranking factor in SEO. For local businesses, the source of these links can make a significant difference:
Importance of local link-building for Local SEO: Local backlinks can enhance your credibility and authority within your community. It signals to search engines that local entities vouch for your business.
Strategies for acquiring quality local links: Consider partnering with local influencers, getting featured in local news outlets, or sponsoring local events. Additionally, joining local business associations can also provide valuable linking opportunities.
Mobile Optimization for Local Searches
The majority of local searches are done on mobile devices, making mobile optimization crucial for local businesses:
Rise of mobile searches with local intent: With the convenience of smartphones, more people are searching for local businesses while on the go. "Near me" searches have seen a significant surge in recent years.
Ensuring a mobile-friendly website: Use tools like Google's Mobile-Friendly Test to ensure your website offers an optimal experience on mobile devices. Ensure fast load times, easy navigation, and clear call-to-action buttons.
Why Local SEO Matters More Than Ever
As technology advances and we continue to integrate digital tools into our daily lives, one might think that the world is becoming borderless. While this is true to some extent, people still have a strong affinity for their local communities. This is where Local SEO shines.
Immediate Needs, Immediate Solutions: When someone's sink is overflowing, they won't look for a plumber two cities away. They'll search for a plumber nearby, hoping for quick service. Local SEO ensures that businesses are there to meet these urgent needs.


Trust and Familiarity: There's a comfort in knowing that a business is part of one's community. It makes the service or product more trustworthy because local businesses are seen as part of the neighborhood fabric, not distant entities.


Physical and Digital Interplay: Local SEO serves as the perfect blend of online and offline interactions. A person might search for a local café online, visit it, have a great experience, and then leave an online review, completing a full circle.


Advanced Tactics for Local SEO Mastery
While the basics of Local SEO, like Google Business Profile optimization and local keyword research, are crucial, to truly stand out, businesses should delve into advanced strategies:
Localized Content Creation: Beyond mentioning the city or locality in blog posts, businesses should create content deeply rooted in local happenings. For instance, a bakery can write about participating in a local food festival.


Engage in Local PR: Local newspapers, radio stations, and TV channels are always on the lookout for intriguing stories. Businesses can earn authoritative local backlinks and enhance community engagement by getting featured.


User-Generated Content (UGC): Encouraging customers to share their experiences, photos, and stories can be a goldmine. Not only does UGC serve as free marketing, but it also enhances authenticity and trustworthiness.


Technology and digital trends are in constant flux, and Local SEO will inevitably evolve. Some future considerations include:
Voice Search Optimization: As more people use voice-activated assistants like Alexa or Siri, optimizing for voice search becomes crucial. This often means focusing on long-tail keywords and natural language.


AR and Local SEO: Augmented Reality (AR) could revolutionize local businesses. Imagine walking down a street, pointing your phone at a store, and instantly seeing online reviews or today's specials.


Personalization: As AI and machine learning advance, the scope for offering personalized search results based on user behavior, preferences, and history will increase.


In Conclusion
Local SEO isn't just a fad; it's a robust strategy that connects businesses to their immediate communities. As the lines between the physical and digital worlds continue to blur, businesses that embrace and master Local SEO will survive and thrive in this intertwined landscape. Whether you're a seasoned business owner or just starting, there's no better time to delve into Local SEO and harness its vast potential.
As we step into the future, the importance of Local SEO is undeniable. It represents a symbiotic relationship between businesses and communities, each benefiting and uplifting the other. Embracing and mastering Local SEO is no longer optional; it's imperative for businesses seeking genuine connections, sustainable growth, and a deep-rooted place in the hearts of their local communities.
Drive Your Local Business Forward with SEO Results Pro
Your business deserves not just visibility but prominence in local searches. A comprehensive local SEO strategy can be your game-changer, propelling your brand to the forefront of your community. But crafting a successful campaign isn't a matter of just ticking boxes. It requires experience, expertise, and consistent efforts. Let our team at SEO Results Pro handle the intricate elements, so you reap the benefits without the stress. Dive into the potential of truly professional local SEO. Let's collaborate and craft your success story together.